One of the main advantages of the WordPress platform is its huge plugin ecosystem, where there are thousands of plugins to choose from, offering a variety of features you didn't even know existed. The following Hong Kong host company – bluehost will briefly introduce ten WordPress plugins , these ten plugins may be useful for your website, or more fun.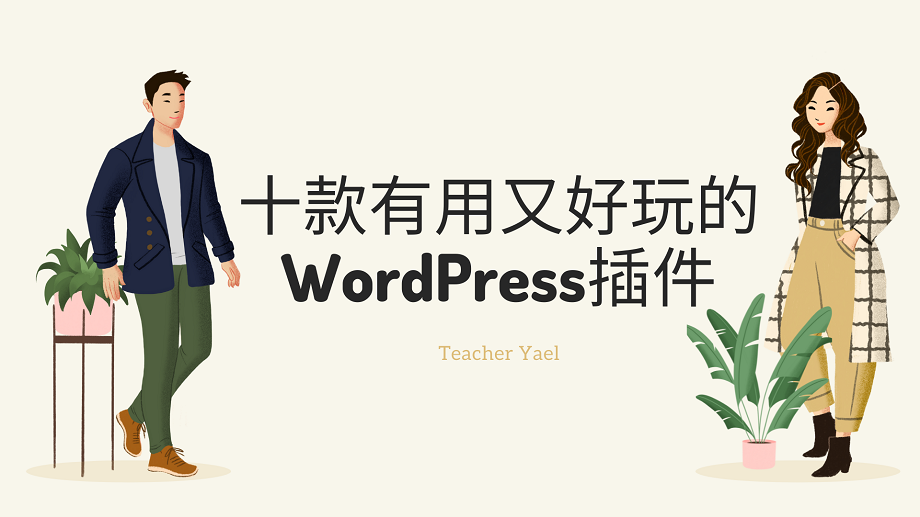 1. Visual Composer – Designing a beautiful website without touching any code is now a reality. Visual Composer is a drag-and-drop website editor that makes it easy to build a WordPress website without any programming knowledge.
2.Real 3D FlipBook – Easily and quickly create a beautiful 3D Flipbook from pdf files or pictures, bring static PDFs to people's life in an easy way, or in a more fun and engaging way style to showcase your images.
3. Monarch Social Sharing – It is critical that all content on the site is easily accessible for social sharing. And this plugin not only makes it easy to add sharing features, but also provides one of the cleanest-looking social sharing solutions. From floating sidebars to pop-up designs to image display features, this plugin makes it easy to share your own premium content.
4. Gravity Forms – Forms may not be the sexiest element of your entire website, but it's important to make sure they look good, work well, and aren't troublesome to create. Gravity Forms makes it easy to create beautiful forms quickly and easily.
5.Adsanity – You may have thought about monetizing your website by placing advertisements, and this plug-in realizes simple and cost-effective website advertising deployment. The solution it provides is simple to start, and can be expanded according to the scale of the user's website. Upgrade accordingly. A really nice plugin to help you make small profits from your hard-earned traffic.
6. WPtouch – Even responsive WordPress themes may not always provide a suitable mobile experience, and WPtouch can customize the mobile experience of users visiting a website, which ensures an optimized access experience for all device users .
7. Webba Booking – This small plug-in supports users to book online services. Your customers will love this convenience. You can introduce this feature and put it into use right away.
8. Inbound Brew – inbound marketing is very popular now, but many inbound marketing software is too expensive, and small companies can't use it at all, and this plugin provides a simple, WordPress-based inbound marketing solution that can turn your website into inbound marketing Marketing machine. A very good alternative plugin that can be downloaded and used immediately.
9.Polylang – Even if you are a small company, your customers are likely to be from all over the world, and sometimes it may be useful for you to support multilingual display of website content, even the most basic requirements. This plug-in supports a variety of ways to add multiple languages ​​to the website, providing access support for more international users.
10. The Force – A plugin designed purely for fun. Download this plugin, and a random Star Wars dialogue will appear in the upper right corner of all admin pages of the website.
All the above plugins of the Hong Kong hosting company – bluehost are just the surface skin of the WordPress plugin universe. If you have any ideas, chances are that someone has already made your idea a reality. And here you can find all the information directly. Read more Three WordPress plugins to optimize your website images